Grant received from Dakota Hospital Foundation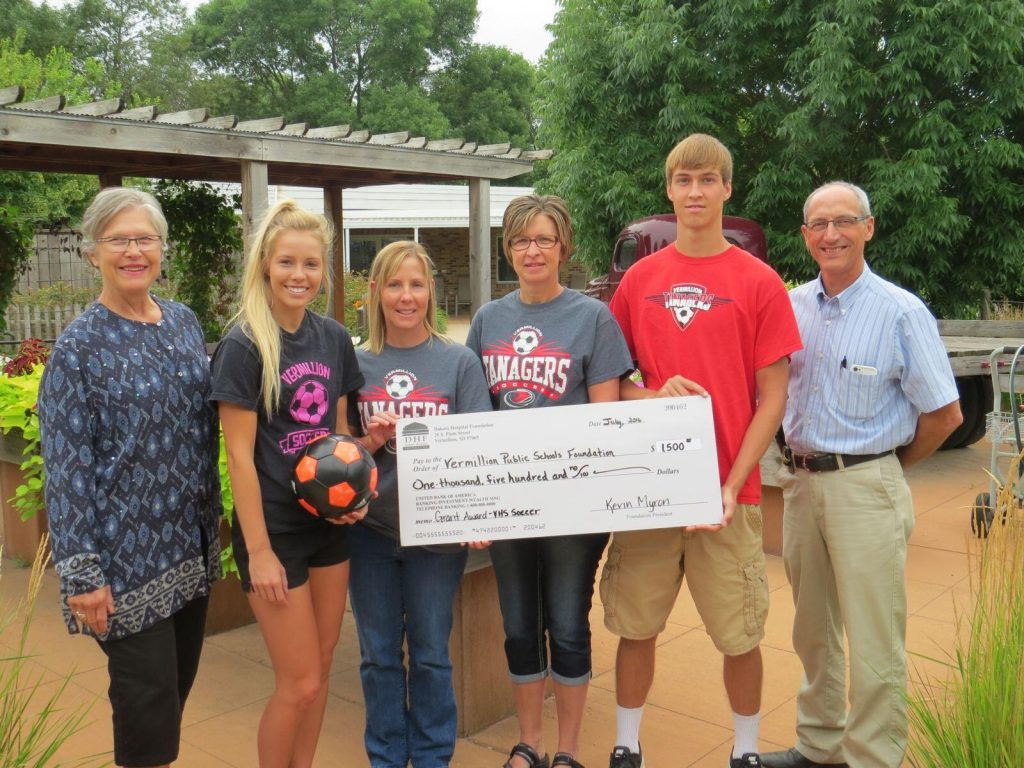 Dakota Hospital Foundation has awarded the Vermillion Public Schools Foundation a $1,500 grant to fully fund needed equipment for the Vermillion High School Soccer Teams. The grant submitted by the Vermillion High School Fundraising Committee requested funds to assist with equipment costs and to be applied equally between the boys and girls teams.
"The Vermillion High School Fundraising Committee is very thankful for this generous grant from the Dakota Hospital Foundation. The grant money will allow us to help purchase soccer equipment for our players. The Dakota Hospital Foundation's philanthropy provides wonderful community support and the Vermillion High School soccer teams will benefit greatly from this charitable grant," said Michelle Chausee, committee member.
"DHF is happy to support youth athletics in the community, and funding the equipment need for the Vermillion High School Soccer teams is a great way to do that," said Kevin Myron, President, Dakota Hospital Foundation Board.
Dakota Hospital Foundation held an open grant period from April 1 – 30, 2016. Eight grant applications were received and five were awarded for a total of $11,500. The next open grant period for DHF will be October 1 – 31, 2016. Learn more at sanfordvermillion.org/foundation.
PHOTO: Pictured (L-R): Linda Kogel, vice president, Dakota Hospital Foundation board of directors, Maddie Regnerus, VHS Soccer player, Michelle Chaussee and Karen Prescott, parents, Seth Druin, VHS Soccer player and Andy Howe, DHF board member